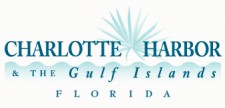 Florida's Charlotte County, home to Charlotte Harbor & the Gulf Islands - Florida's second largest bay, installed Mvix-powered digital signage in their administrative campus to tap into the existing digital behavior of tourists and locals and engage with them.
Sterling, VA, June 7, 2016 (Newswire.com) - Charlotte Harbor & the Gulf Islands, Florida's premier ecotourism destination, is a charming collection of nine coastal communities that offer 28 miles of beautiful beaches and thrilling adventures. A haven for outdoor enthusiasts, the Harbor promises a peaceful getaway free of Florida's crowds and filled with diverse activity options such as world-class sailing, boating, fishing, birding, dining and arts. Highly ranked by publications such as USA Today, Golf Digest, and MONEY Magazine, the area offers pristine unspoiled beauty.
Charlotte Harbor also has a proud history of hosting spring training for professional baseball teams and numerous youth and collegiate tournaments at its Charlotte Sports Park. The ballpark, which was ranked the #1 Spring Training Destination in the U.S. by USA Today and 10Best in 2014, is spring training headquarters for the Tampa Bay Rays, and also the home for the Charlotte Stone Crabs, a Rays' minor-league affiliate.
Charlotte County has done an outstanding job of blending function with style to increase the overall tourist experience. By rethinking how they deliver information to tourists, they were able to increase the visual impact and tourist engagement throughout their campus. We're extremely honored to be their digital signage partner.

Mike Kilian, Director of Business Development
Tourism in Florida makes up one of the largest sectors of the state economy. In 2015 alone, the state hosted a record 100 million visitors. These visitors are becoming more tech-savvy, making a visual communications solution that can provide on-demand information a must-have for players in the tourism industry. In order to appeal to these digitally aware visitors, Charlotte County's Charlotte Harbor Visitor & Convention Bureau (VCB) added digital signage to their arsenal of marketing strategies.
"We know that nearly everyone, residents and tourists alike, are utilizing mobile devices and have come to expect faster, more visual delivery of information. We also knew that the traditional bulletin boards weren't the most appealing site when first entering the county administration building… and first impressions are everything," said Chip Futch, Charlotte County's Marketing Director of Tourism. "Digital signage enabled us to provide visually impactful video, images and live information to both residents and tourists that enter the main county administration building."
The digital signage displays are engaging guests who are used to learning on a screen. VCB leverages them to share information on local attractions and events, weather, dining options, recreation activities, shopping and so much more. A live traffic map is displayed to help tourists find their way around the county.
The technology is also unifying communications - different county departments e.g. Public Information, Community Services etc. are also using the display network to share job postings and park information.
The displays also add visual appeal and modernize the county grounds. They instill technology into yet another aspect of the county campus, providing a unified high-tech appearance that meets and exceeds tourist expectations.
By offering intuitive technology that helps visitors access digital content, Charlotte County is meeting rising expectations and creating memorable experiences for tourists.
Chip and his team had already deployed Mvix's digital signage solution at a visitor center in the Punta Gorda Chamber of Commerce, and so they simply scaled it and added the county administration campus to the display network. "The solution has had a great impact on our operational efficiency," added Chip. "County personnel can update their departmental communications easily from their desks and there's also less waste since we don't have to worry about paper logistics."
Chip and his team also appreciate the ability to manage the entire display network from one access point. The cloud-based digital signage platform can be accessed from any internet-enabled computer, allowing county personnel to make changes on the fly so content remains up to date and relevant.
"Charlotte County has done an outstanding job of blending function with style to increase the overall tourist experience," said Mike Kilian, the Mvix Director of Business Development. "By rethinking how they deliver information to tourists, they were able to increase the visual impact and tourist engagement throughout their campus. We're extremely honored to be their digital signage partner."
Source: Mvix
Share: